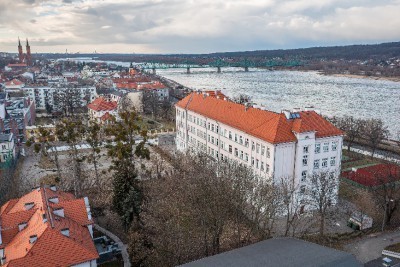 III Liceum Ogólnokształcące im. Marii Konopnickiej – to szkoła o niepowtarzalnym klimacie, która zapewni Ci doskonały start w dorosłe życie, ale także pozwoli rozwinąć zainteresowania i pasje pod kierunkiem doświadczonych pedagogów. Indywidualnie traktujemy potrzeby wszystkich uczniów.
Nasza siedziba to całkowicie wyremontowany i przystosowany dla uczniów z niepełnosprawnością, zabytkowy budynek nad Wisłą.
LMK to szkoła, która odpowiada wymogom współczesności, ale szanuje przeszłość, bo czas miniony ukształtował jej teraźniejszość.